Dedicated to an Exceptional Client Experience
---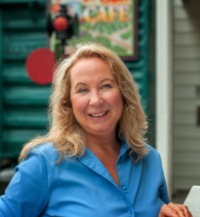 How to choose the "right" real estate agent? If you've bought or sold a home- or many- in the past, you know it's the "surprises" that can cause you the most stress. And who needs additional stress during one of life's top challenges- moving? So when choosing a real estate agent, one key characteristic is proven problem solving aptitude.
In addition to being a great problem solver, what other skills are most important? Basically, all the stuff that you learned was important in kindergarten still holds true:
Honesty.
Integrity.
Loyalty.
Hard Work.
Every day that I go to work, I focus on these core skills. And that's been true for the close to 10 years that I've helped clients find or sell their homes in Florida. Problem solving. Being transparent and honest with my client. Demonstrating integrity to all parties to the transaction. Placing the needs of my client before my own. And working hard every day to make a difference.
Call or email today to start the discussion of your short and long term goals. Your priorities will quickly become mine as we set a strategy for the sale or purchase of your home.
The greatest compliment my clients give me is their trust and confidence. I look forward to earning yours as well.
Business Experience
My professional background includes over two
decades in executive roles within the staffing and recruiting industry, having served industry leaders as Vice President of Operations, Division Director, and Area Vice President.
In 2014 I began a career in Real Estate after 20+ years in
corporate executive management. My past business experience helped build a solid skill set that continues to benefit my clients today:
- Contracts
- Negotiations
- Transaction Management
- Marketing
- Sales
Long Term Tampa Bay Resident
Since 2002, my family and I have lived, worked, played, and learned in the wonderful Gulf Coast cities of Clearwater, Dunedin, Palm Harbor, Oldsmar, Safety Harbor, St. Petersburg, and Tarpon Springs.
Over the years we have enjoyed the beaches of Honeymoon
Island, Fort DeSoto, Fred Howard Park, and Clearwater Beach. We've kayaked in open water and in near-shore mangroves. We've enjoyed great dining and museums
in St. Petersburg. For day trips we've ferried to and dug our toes in the white "sugar sand" of Caladesi Island. And every chance we get, we bike many of the 50-mile Pinellas Trail miles.
We sincerely hope you love Florida as much as we do. It all starts with that first step . . . buying or selling your Special Florida Home.
A relationship that goes beyond the sale.
We are committed to your success and we will not stop until we have helped you achieve the home goals you are looking for. The relationship we build together doesn't just stop when you close, we stay invested for the long term.